THAMES CITY UNVEILS FIRST LOOK AT PUBLIC NINE ELMS PARK
Nine Elms Park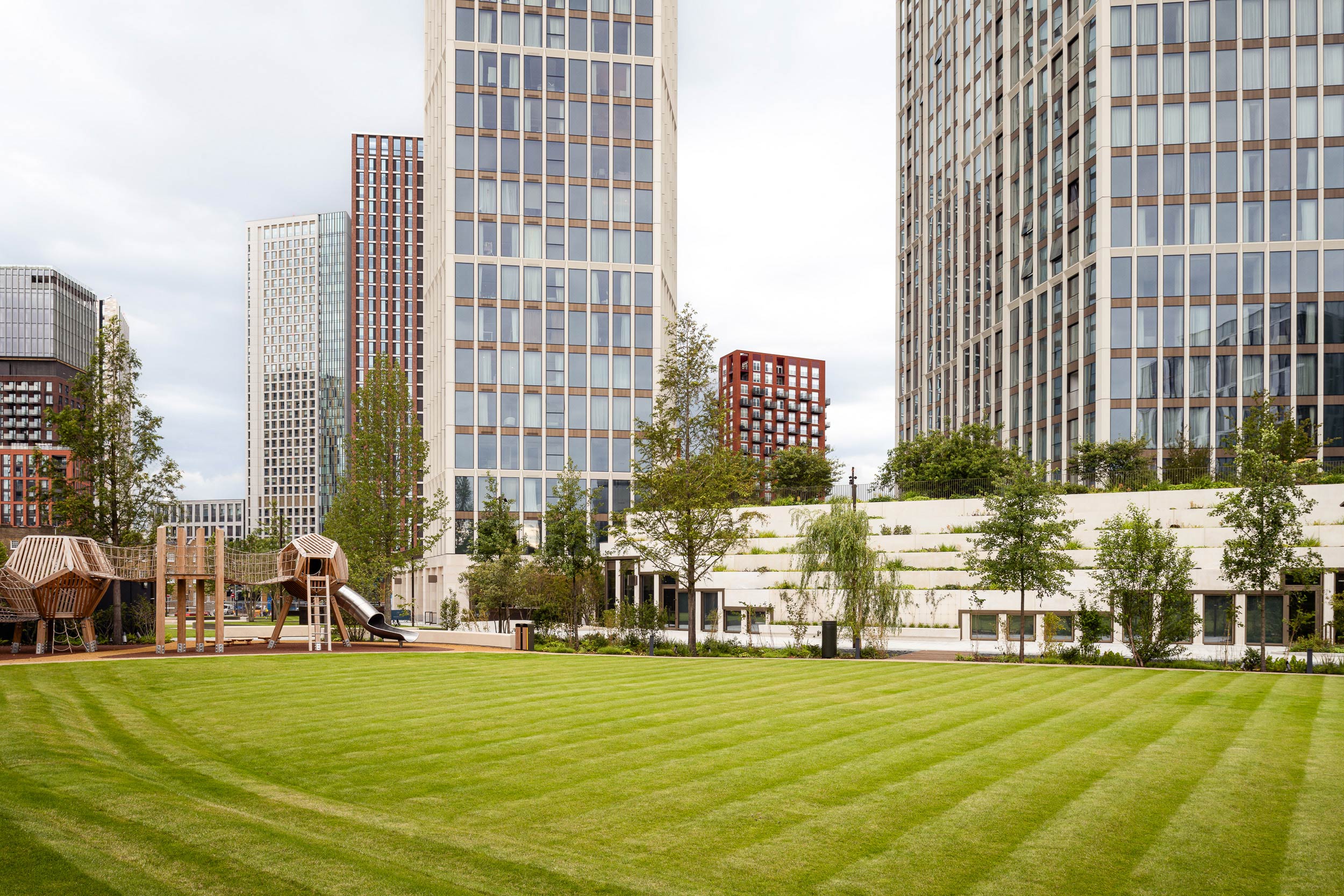 Thames City unveils first portion of Wandsworth's 2.5 acre Nine Elms Park, designed by landscape architects Gillespies, to the public.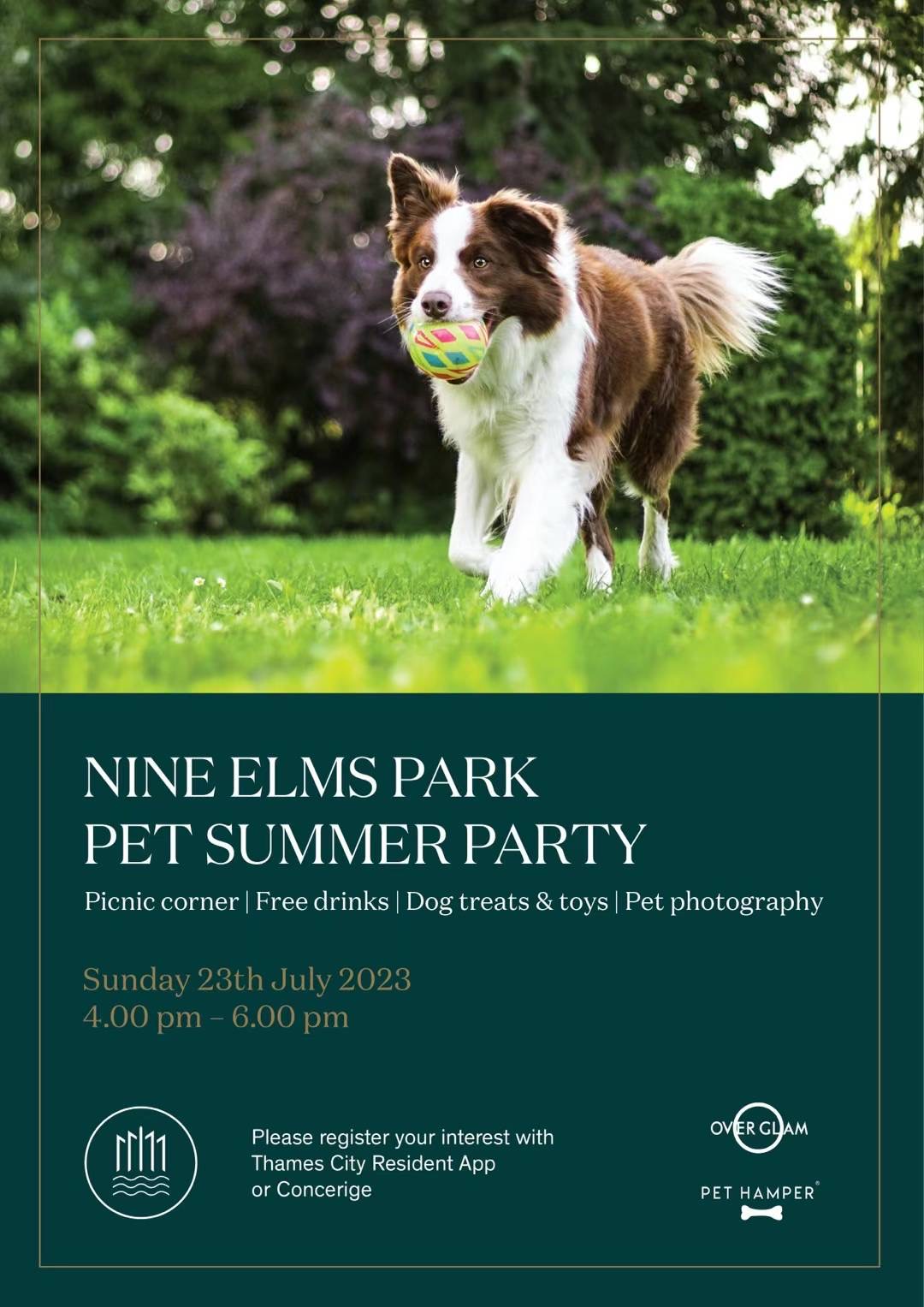 Nine Elms Park is the most easterly section of The Linear Park, which totals 14 acres and runs from Vauxhall through Nine Elms, to Battersea Power Station
New public green space, walkways and cycle routes at Thames City opened to the public this Autumn 2023
London, X 2023
Thames City, London's newest riverside neighbourhood, has unveiled the first portion of Nine Elms Park, a new public park set to provide locals and visitors with a leafy oasis in the central Zone One neighbourhood. Nine Elms Park comprises 2.5 acres of green space designed by award-winning landscape architects, Gillespies.
The new park, delivered by R&F Properties (UK) and C C Land UK, will create multiple access points for pedestrian walkways and cycle paths from all directions of the neighbourhood. Set away from the main road, it comprises water features, a nature inspired children's play park and intimate seating areas positioned throughout to encourage dwell time. Additional features include a series of interactive trails and sculptural trees will be created and unveiled as more of the park opens to the public.

Benefiting the local area, the Thames City portion of the park will play an instrumental role in unifying connections between Vauxhall transport interchange to the east, through to Battersea Power Station and Battersea Park to the west, and to the wider regeneration of the area. Nine Elms Park offers residents and visitors a greener, alternative route through which to commute, exercise and convene.
Boasting a prime position along the River Thames, Nine Elms Park will unfold at the foot of Thames City and seamlessly take visitors through five carefully curated interconnected zones, each with a unique yet complementary design. The public space will also sit alongside new commercial and retail spaces adjacent to the public park, unlocking the destination as a place for all to live, eat, work and play.
The creation of the park will introduce a significant number of trees to the area - chosen for their rich colours and fragrances – as well as lush flower beds, living walls, insect habitats, biodiverse gardens and a series of water features, providing an ecological sanctuary at the heart of this central Zone 1 location.
Reviving new roots, Nine Elms – historically named in homage to nine elm trees that once lined a 19th century boulevard – the new Nine Elms Park explores the neighbourhood's relationship with green space over the years through the curation of an urban ecosystem of evergreen flora and fauna. This will open up the previously private space to the public through to Battersea Power Station.
At the heart of Nine Elms Park in Thames City will be the Great Lawn which has been sculpted as a natural amphitheatre for visitors of all ages to enjoy as well as a space for pop up events within the park. With magnificent parkland trees, the Great Lawn creates greener future for Nine Elms and a welcoming environment for all to enjoy.
Central to Thames City and Gillespies' effort is a horticultural strategy that creates a welcoming atmosphere for users, supports local biodiversity, and is well-equipped for future climatic challenges.
Tree species of varied sizes and ages have been planted across the park to create a resilient scheme that fits the site's environmental conditions. Below the tree canopy, a rich and diverse range of robust shrubs and herbaceous plants creates multi-layered complex greenery, which academic studies indicate best supports biodiversity. These carefully designed plant communities are the best way to future-proof the park to withstand unpredictable weather patterns and pest and disease pressure in urban environments.
Through the delivery of the Linear Park, Nine Elms will act as a benchmark, in London and beyond, of what can be achieved through sustainable design.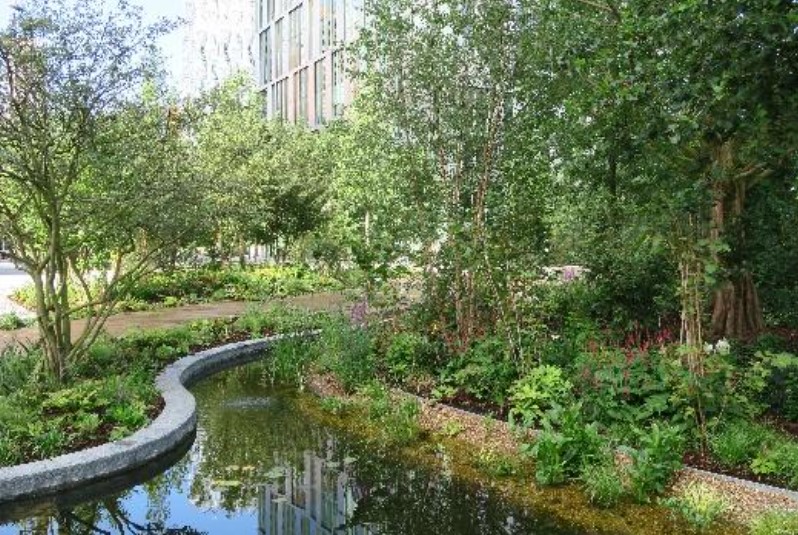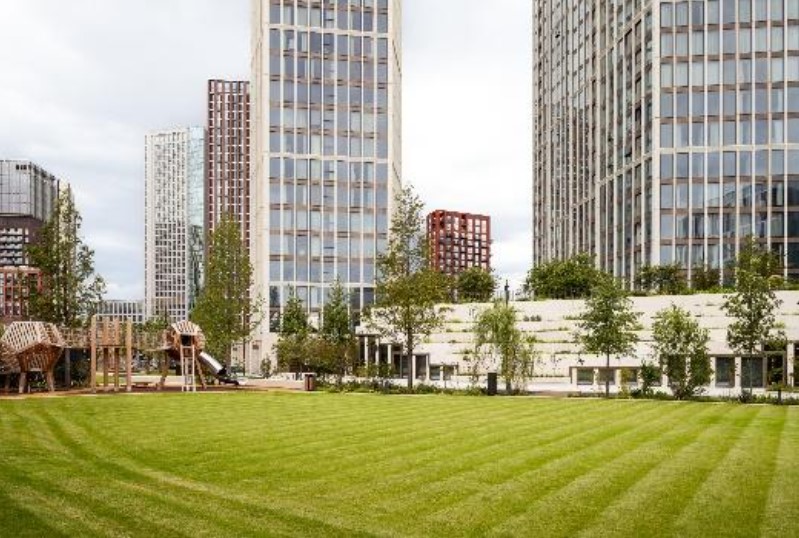 Guan Zhixiong, Chairman of R&F Properties (UK)
"Green and open spaces are essential to the fabric of our communities. Named in homage to the nine iconic elm trees that bordered the area's main road, the Nine Elms district has undergone dramatic transformation from being a riverside marshland dotted with windmills to a cluster of vibrant market gardens and, today, a bustling community in the city centre. We are committed to Nine Elms and have made a significant investment to ensure a greener future for the area with. vegetation, green and blue spaces all adding to and improving the biodiversity of our urban environments."
Dickie Wong, Deputy Chairman and Executive Director of C C Land
"The opening of the Linear Park is an important milestone for Thames City and the local community. The park provides much-needed green space for the Zone One location while also improving air quality and enhancing biodiversity. Nine Elms is one of the most exciting opportunity growth areas in the city and we are pleased to see our vision for Thames City becoming a reality"
Armel Mourgue, Partner at Gillespies
"The opening of the park within Thames City marks an importance milestone for the Nine Elms masterplan, linking the Nine Elms Linear Park to Vauxhall. We worked with R&F and Wandsworth Council to ensure this section of the park provides much-needed open space and amenities. For the first time, local residents, workers and visitors to the area will be able to enter large swathes of green open space directly from the east to enjoy the open lawn, sweeping garden terraces, relaxing walks and playspaces. At the same time, the park offers a rich tapestry of plant communities and habitats for wildlife that, in time, will stretch from Vauxhall bridge to Battersea Power Station."
For further information about R&F Properties (UK) please contact FTI Consulting:
Ollie Pratt
E: This email address is being protected from spambots. You need JavaScript enabled to view it.
T: +44 (0) 7807 295 691
Hannah Scheffler
E: This email address is being protected from spambots. You need JavaScript enabled to view it.
T: +44 (0) 7814 080 230
About R&F
R&F Properties is an international leading property developer for Luxury Real Estate, established in China 1994.
It is listed in Hong Kong and has a market capitalisation of around £3.6B, with a recent development pipeline equivalent to about 10% of the approximately 40,000 new homes expected to be built in London this year.
It aspires to provide positive real estate schemes across the world and works closely with local UK communities, businesses and stakeholders, to deliver the most appropriate schemes for the benefit of all boroughs.
R&F is today regarded as a leading property developer focused on the design, development, construction, sale, property management and property related services worldwide and officially licensed to develop high class property developments and provide Luxury Living.
---